What is it like to
intern at the MRC?
Join the next class of MRC Interns!
The MRC's paid internship is the premier program for students looking to advance their career in conservative media. Interns work alongside industry professionals to play an active role in accomplishing the MRC's mission: expose and neutralize left-wing media bias.
Internships are full-time, Monday through Friday, 9:00am-5:30pm. Our internship sessions are 12 weeks and run year-round.
For more information about the program, please contact MRC's Intern Coordinator Cari Lancaster at clancaster@mrc.org.
If you have any problems applying please send Intern Coordinator Cari Lancaster your resume, cover letter, and three writing samples at clancaster@mrc.org
APPLY HERE!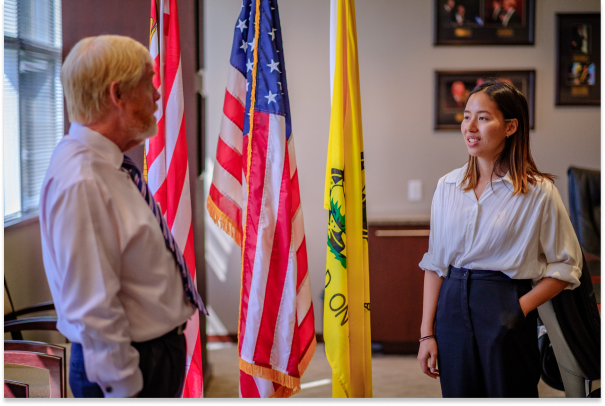 Important Program Dates
Application Opens
Application Closes
Program Begins
Program Ends
Internship Program Positions

JOURNALISM

PHILANTHROPY

GRAPHIC DESIGN

NEWS REPORTING

NEWS ANALYSIS

SOCIAL MEDIA

VIDEO EDITING

TECH & IT

EXTERNAL AFFAIRS
Where are they now?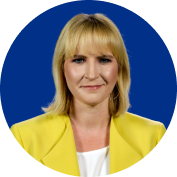 Elizabeth Harrington
Chief Spokeswoman for Donald J. Trump
CNSNews Intern | 2011
"I will always be grateful to CNSNews for giving me an opportunity, and helping launch my career. At a time during the abysmal Obama-Biden economy, with no clips to my name, CNS gave me a shot to go out, learn, and succeed. Giving young conservatives a chance has had an immeasurable impact in the fight to uphold America's founding principles."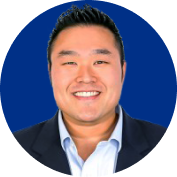 Matt Vespa
Senior Editor, Townhall.com
NewsBusters Intern | 2012
"Know your enemy. That's what working at the News Analysis Division (aka Newsbusters) at the Media Research Center will prepare you for when you join their fantastic internship program. The MRC, the Newsbusters division, and the CNS News wing, which I also dabbled with when MRCTV was part of that operation, is an excellent place to get your start in the ongoing fight against the Democrat-Media complex."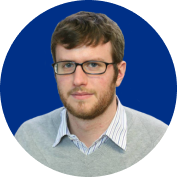 Matt Purple
Senior Editor, The American Conservative
CNSNews Intern | 2007
"MRC was my first job in conservative journalism and provided me with the experience that convinced me I wanted to be a writer. MRC interns were engaged, wrote, edited, gathered facts, accrued interviews, racked up bylines, and learned the tricks of the trade. The dedication of the MRC's editors and staff to good journalism and covering all facets of an issue was inspiring and much fairer than anything you're likely to find in the so-called mainstream press."
hey